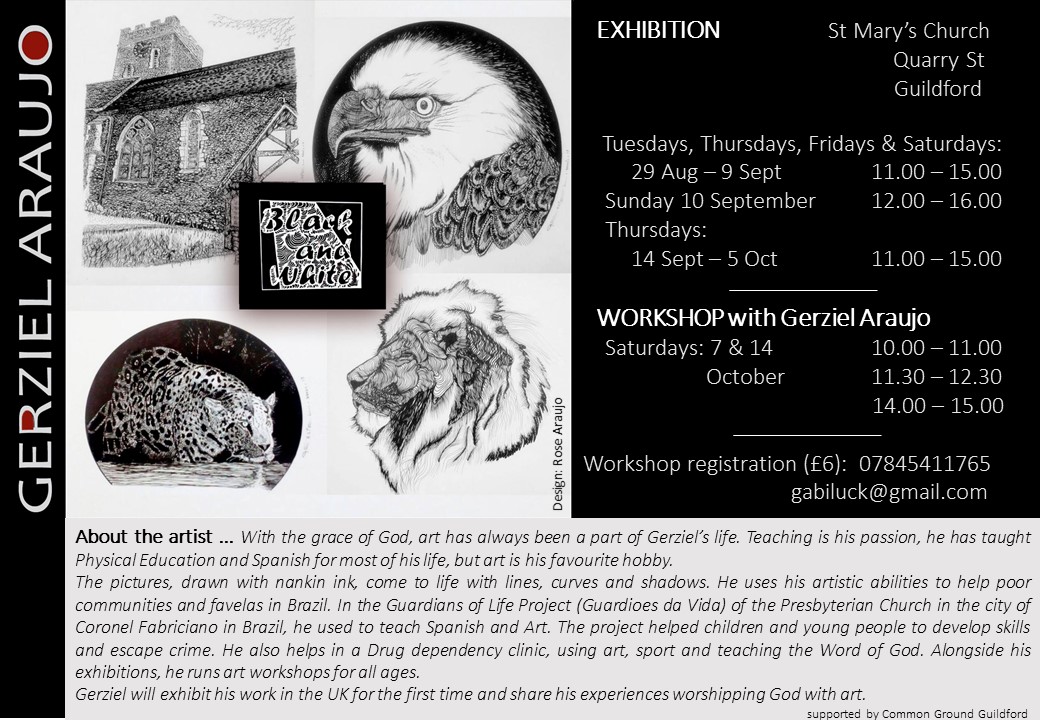 Common Ground Guildford
St Mary's is the home of Common Ground Guildford, an exciting new initiative supported by GMC and members of many other churches from the Guildford area which will shortly have its own website. Key events will be listed in the What's On section of our website.
Our Mission
Our Mission statement sums up our objective:
To be a welcoming worshipping community, working together with other Christians to share God's love, through word and action, with the people of Guildford and further afield
Coming Up
26th Sep 2017

Tuesday Mix

2:30pm

Venue: St Mary's

27th Sep 2017

Chit Chat

9:30am

Venue: St Mary's

28th Sep 2017

Coffee & Cake

10:30am

Venue: St Mary's
View more...